===>World Artificial Intelligence Conference to kick off in Shanghai[field]===>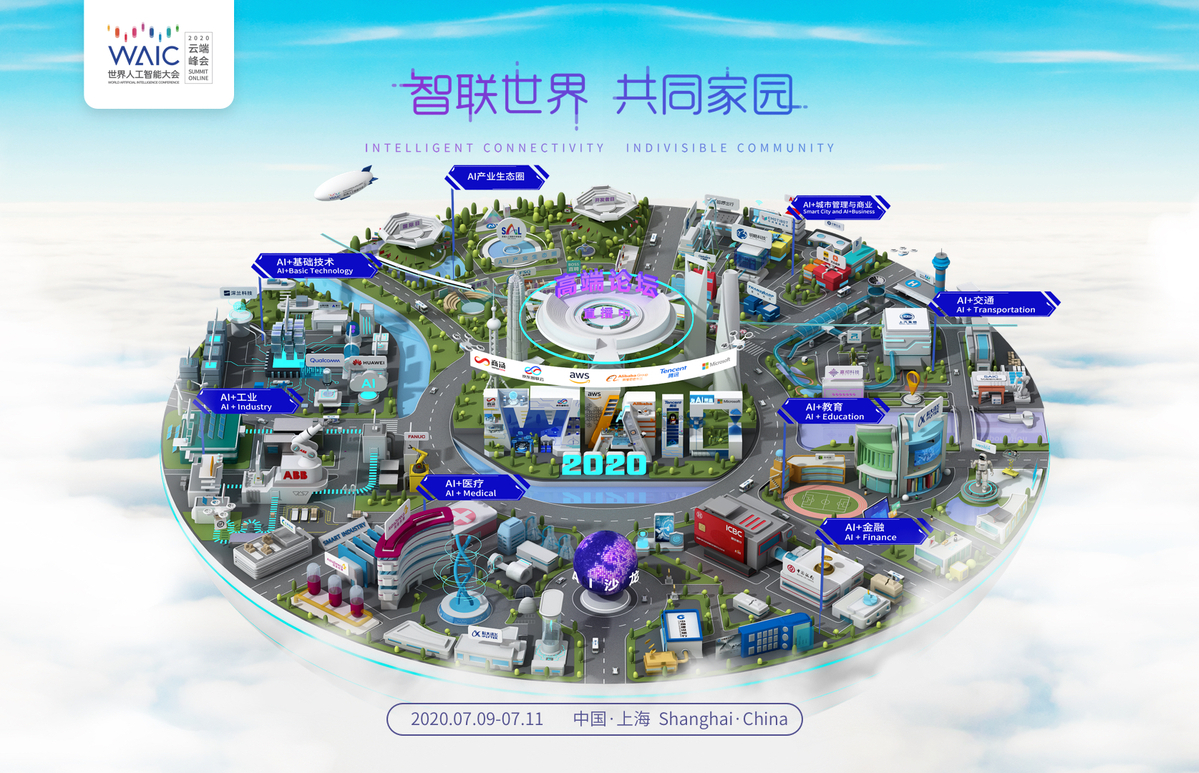 The World Artificial Intelligence Conference will kick off in Shanghai on July 9. [Photo/worldaic.com.cn]
The World Artificial Intelligence Conference will kick off Thursday in Shanghai, with over 500 companies and agencies participating in the event on the theme of "Intelligent World, Indivisible Community". The WAIC will fully showcase the globalizing trend of AI technology applied in various kinds of scenarios, Shanghai Securities News reported.
The conference covers a wide range of exhibitors from home and abroad, including tech giants, such as Microsoft, Amazon, Alibaba, Tencent, Huawei and JD, leading auto manufacturer SAIC, three telecom operators in China and AI unicorn companies like SenseTime and Cloudwalk.
The conference will pay high attention to AI chips innovation, 5G, intelligent management of data, AI applications in law enforcement, financing, unmanned driving, education, healthcare and blockchain, among other topics.
SenseTime, a leading AI unicorn from China focusing on facial recognition, deep learning and supercomputing, is to showcase a series of "AI+" solutions to new infrastructure construction, city management and unmanned driving during the conference.
ZTE, Huawei and other leading tech companies also will highlight new infrastructure in combination with 5G at the summit, according to Shanghai Securities News. DBAPPSecurity, a Hangzhou-based firm in the cybersecurity sector, will share its insights on online economy safety.
For further development of the AI industry in Shanghai and the Yangtze River Delta, Wu Jingcheng, the director of Shanghai Economic and Information Technology Committee, said government would encourage and subsidize enterprise on conducting research in the AI sector.
He noted that Shanghai has taken measures to support the Tencent Yangtze River Delta AI Supercomputing Center, and the new generation of AI computing and enabling platforms developed by SenseTime.
Additionally, tech firms are encouraged to conduct in-depth research in core chips, software structures and intelligent sensors, with comprehensive support from government in terms of corporate fundraising, targeted subsidies and preferential policies of being listed on the STAR market.